Looking for a car, home or RV insurance?

Get a quote from La Turquoise Damage Insurance Agency.
For Intact Insurance customers
COVID-19 Update: Intact offers relief to personal auto customers in Canada.
Intact is committed to helping customers affected by the evolving pandemic. If you're a personal auto customer in need whose driving habits have changed, including commuting for essential reasons, you'll be able to request relief equivalent to one month of your auto premium. To apply, visit Client Centre, the Intact app or talk to your broker.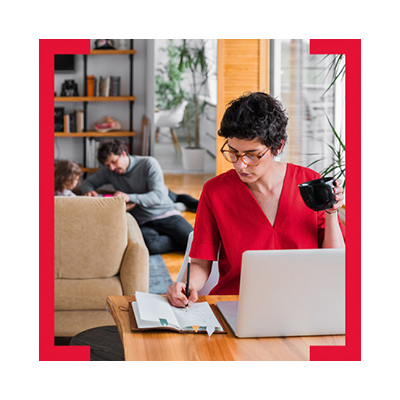 Effective September 1, 2020, personal lines auto, home and RV insurance products are offered by La Turquoise Damage Insurance Agency. Rest assured: your Intact Insurance coverage will stay exactly the same, and no action is required on your part. For more information, go this page to find out more.
Not a customer yet? Why choose
La Turquoise

?
We simplify your life.
Your La Turquoise broker is there to help you choose the best coverage for you. Your broker knows what products are available on the market and uses simple and clear terms to present them. And, since he works for you, he's always aware of new ways to help you save!
You can count on us.
Your broker is your ally. He's there when you need him, both to advise you and to assist you when you make a claim. What's more reassuring than to be able to contact a professional at any time?
Connected to the human and technology
Our guests are the heart of La Turquoise! Our primary mission is to provide you with an enjoyable experience and to develop an enriching business relationship with you. Meet us in person or contact us using the website. Your time is precious: you deserve a personalized service.
We provide outstanding client experience
A professional who's available and there for you.

An analysis of your needs, and time to discuss them.

A greater choice of coverages and clear explanations.
A professional who negotiates for you and saves you money.

An ally to guide you through the claims process.
Experience peace of mind with us
Thank you for all your help. I was really surprised by the service you provide your clients. When I had my accident, I was so nervous, but everything went very smoothly.

Jacynthe
Satisfied customer
Thank you Julie Mongeon for your excellent service at all times. You're a model employee :) Have a good day!"

Marie-Ève Whissell
Satisfied customer
We really appreciated the service we received when we bought our new car and how quickly you got back to us. Thank you so much!

Lucie Sanscartier
Satisfied customer
Our flagship products
Discover some of our insurance products