Protect your forestry equipment with specialized contractor insurance
The team at La Turquoise is offering a new insurance program for forestry contractors that includes superior coverage for logging equipment.
Coverage for your specific forestry operation
You're logging on a remote, difficult-to-access site. One of your machines gets stuck in mud after a storm, and you have to partly suspend your operations to remove it. Does your insurance cover the cost of such production delays or even for possible property damage caused by the stuck machine?
Our forestry insurance covers:
replacement cost: given the high price and rapid depreciation of new logging equipment, will your insurance cover its replacement cost in the event of loss?

Forest-fire-fighting expenses: if you operate in a private forest, you may be reimbursed for fire-fighting expenses;
pollution: do you need to store fuel for your equipment on your worksite? Since you're responsible for protecting the environment, contractor pollution insurance will help cover you for fuel-spill and clean-up costs;

bogged-down equipment, rental fees, debris recovery, etc.
The best protection for your equipment
Forestry operations require expensive equipment of various types. It will all be covered under a single policy. You can choose between an "all-risk" policy or customized coverage.
Our insurance policies cover:
La Turquoise is there for Quebec's forestry contractors
At La Turquoise, we are well aware of the forestry industry's insurance requirements: worksite coverage, specific conditions relating to operations in public or private forests or to silviculture, etc. Our experts can assist your forestry company in areas like sustainable management and resource management.
In addition to machinery, our insurance policies cover:
felled lumber
civil liability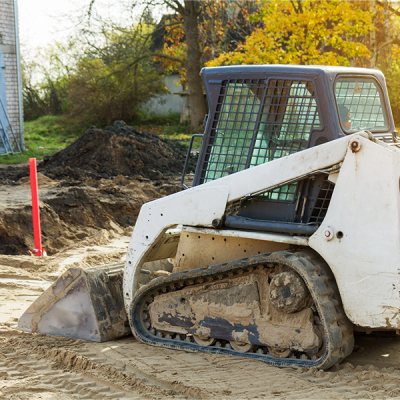 Whatever the size of your company, La Turquoise is always there for you thanks to our unfailing commitment to offer:
quotes in less than 24 hours;
pricing that factors in the size of the equipment your company owns;
premium financing options;
acceptance of machinery operators under 21 years old.
Put our business insurance expertise to work
Trust our brokers. Our business insurance team can advise and guide you in choosing insurance coverage that best matches your company's needs.
Don't wait – get your forestry insurance quote today!